If your're planning on getting married in New York City and looking for a great City Hall Wedding Photographer with the most affordable photography prices. The let me capture your elope NYC wedding memories and put your heart and budget at ease. Im a creative Wedding Photographer and have a good eye for the perfect photos. I will capture all your memories and make them last forever. I'm a top-rated New York City Wedding Photographer.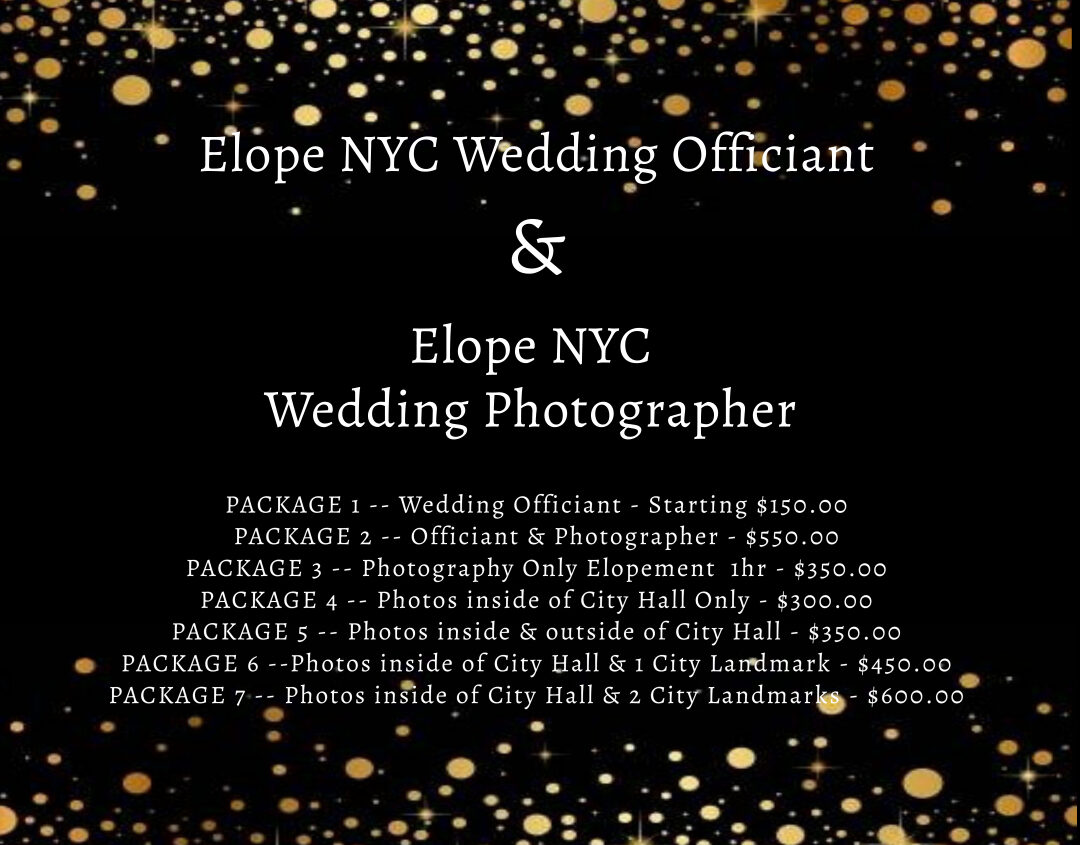 Simple Signing Ceremony $150.00
If you wou;d like to get married with out the fuss of a big wedding and you would like to ge married fast & easy. Then a wedding Simple Signing Ceremony is perfect for you. I will perform the ceremony. I will sign your marriage license & you will be legally married.
GET STARTED NOW